Parent and Me Music Class
Tuesdays - 11:30 AM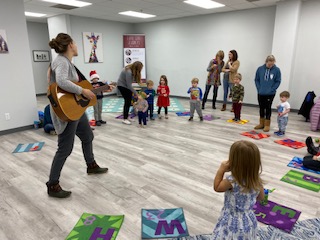 Parent and Me Music Class: (Tuesday - 11:30 am) $20 first child and parent, $30 for two children and one parent (Per class).


Designed for children of all abilities, between the ages of 0-4.5 years old.




This class includes structured and unstructured music activities that focus on pre-literacy skills,
turn taking and Autonomy. Includes the use of a variety of instruments, exploration of bigger instruments, and free play!



Please fill out the form below to sign up or for more information and we will reach out! Come check out what the fun is all about!